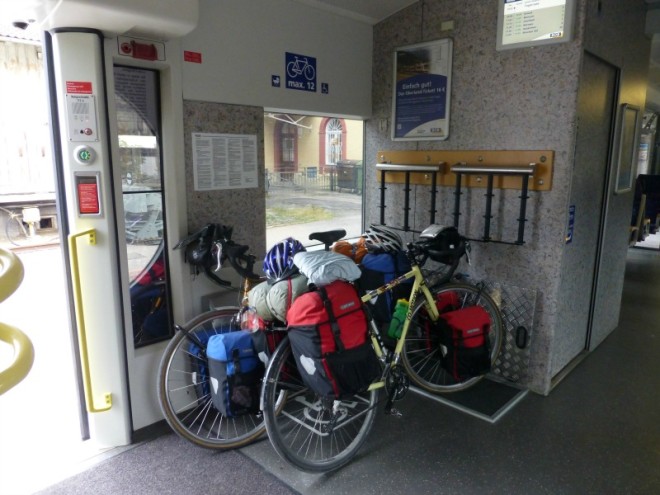 23 August 2014
Rottach-Egern to Freising, Germany (26 miles; Total = 884 miles)
It's sitting at the station a solid 45 minutes before its scheduled departure time and we can hardly believe our good luck. Could that really be our train to Munich, with no crowds, double-wide doors, and not one other bicycle parked inside?
We're at the Tegernsee Station, opting to fast-forward ourselves to Munich and then ride the remaining 20ish miles to Freising, our final stop before departing Germany. It's actually not so much an option as a requirement since we chose to spend an extra day on the Tegernsee lake, leaving us too many miles to cover should we actually want to get to our hotel today.
Lucky for us it's an easy train, only an hour-long ride to Munich. Ok, so it takes us nearly that same amount of time to find our way out of Munich's Central Train Station and over to the Isar River route, a mere 1.5 miles away, but once on the river the only thing left to do was point the wheels north and pedal. And so the biking portion of our trip comes to a close, with a hearty goodbye to rain pants and booties and hello to, well, the same clothes we've been wearing for the past 5 weeks.