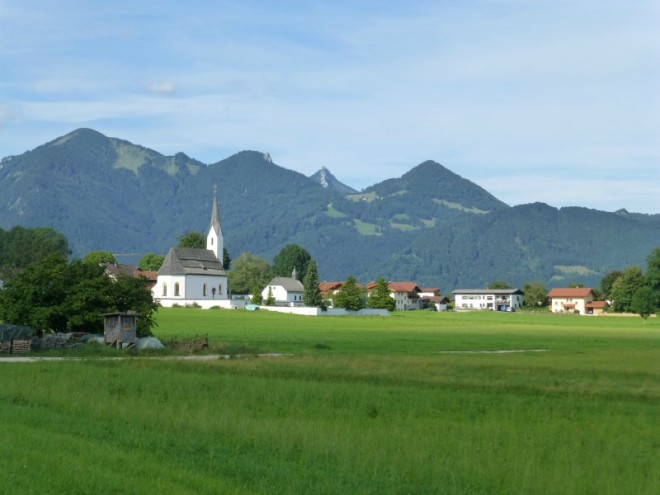 18 August 2014
Bergen to Fischbachau, Germany (49 miles; Total = 823)
Hills, hills, and more hills. I think there's a reason this route is named the Bodensee-Konigsee and not the Konigsee-Bodensee; it's implied that one should be riding in the opposite direction of us. Gina is pedaling up the double chevron hill ahead of me, groaning long and loud enough to have by now birthed a set of triplets and by triplets I mean three little lambs. Apparently riding those predominantly flat river routes over the past several weeks hasn't done much for getting us into the proper condition for riding this up-and-down route. That and all of the bier and cake.
The best bit is that we're struggling across this terrain underneath sunny skies. Two days in a row of sunshine. I might nearly be convinced it's Summer, but I think I'll keep that rain gear near the top of my pannier just in case. Something tells me it ain't over yet.